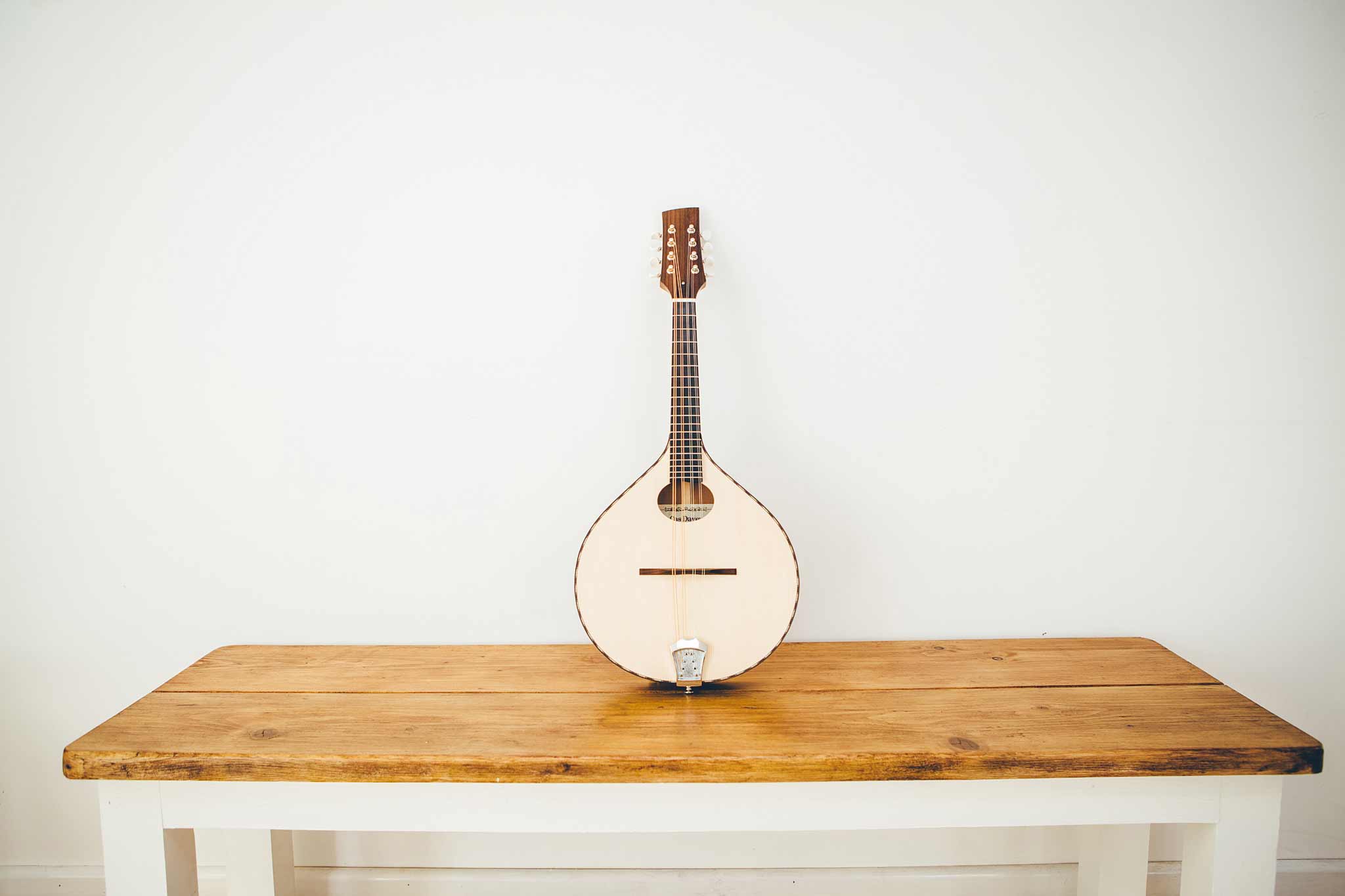 I make and have made almost every member of the mandolin family at some point, making customised designs from long to short scale, and large to small body to suit the customer.
Standard Mandolin
This little mandolin I have been tweaking about with and refining over the years is currently the only instrument I build that could be described as a standard model. I believe its tone and clarity has reached a lovely point for a warm European-style instrument.
It comes in a variety of tonewoods and scale lengths to make it a unique mandolin.
Dimensions
Scale lengths: 352mm or 368mm
Nut width: 30mm
body width: 280mm or 300mm
Body depth: 60mm
Cylinder or Classic flat back
Prices for build slots in 2023 will be available shortly

For details of my full range of designs (including pricing) please contact me.