It was a real treat to work on this mandolin with the customer. Whilst being a little bigger than my standard mandolin, it's a full inch wider than most common shapes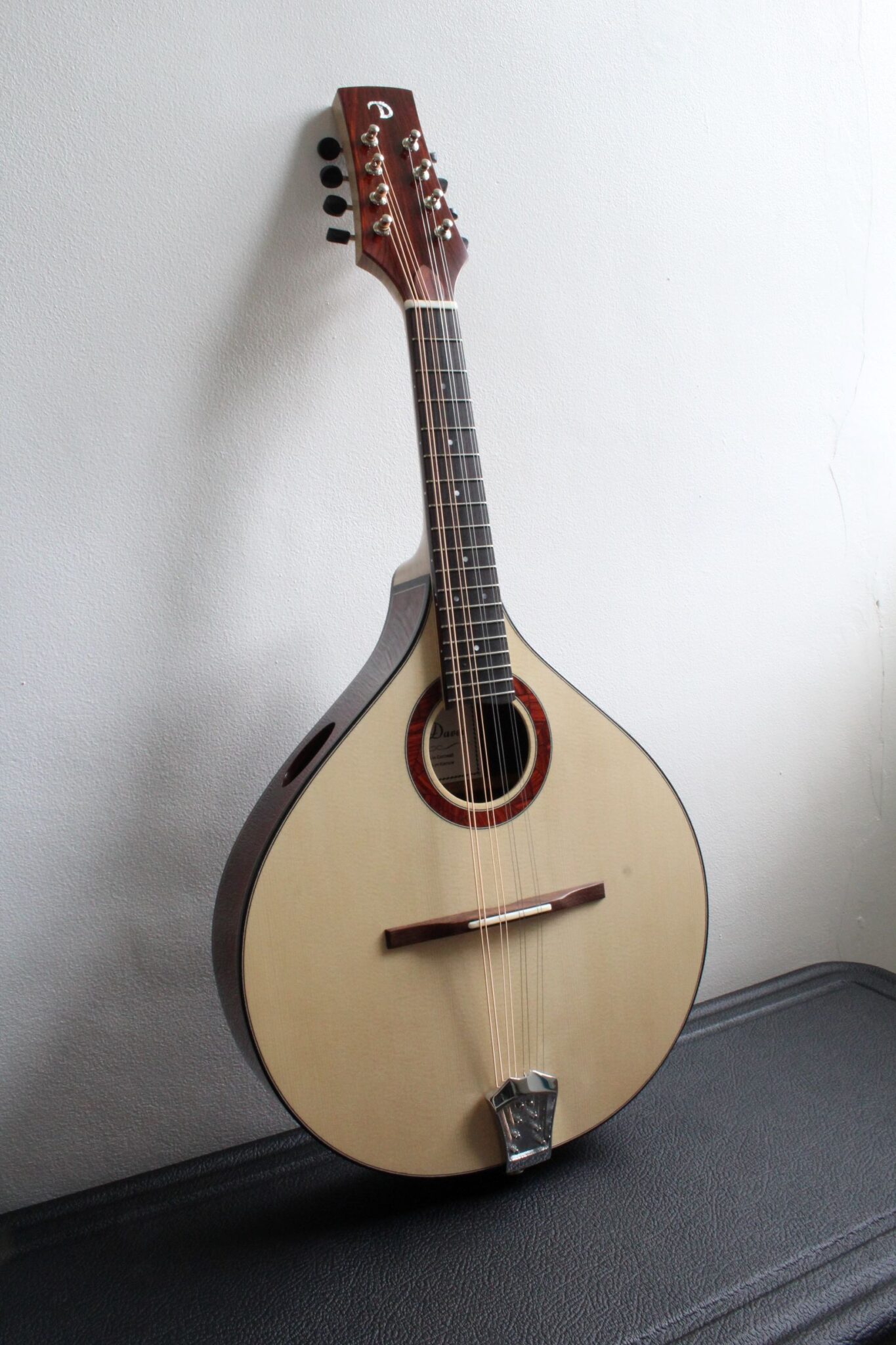 Using my favourite Swiss moon spruce soundboard for mandolin for that crisp sweet tone. Paired with this stunning set of Cocobolo from the lads at Timberline kindly sourced by the customer.
Its great to still be able to find small sets like this cocobolo as they are becoming quite rare. Whilst its can be a challenge to work with, I think you'll agree its worth it.
Part of the Dalbergia genus, Cocobolo is now on the CITES list so its only fair and responsible to source it from reputable suppliers.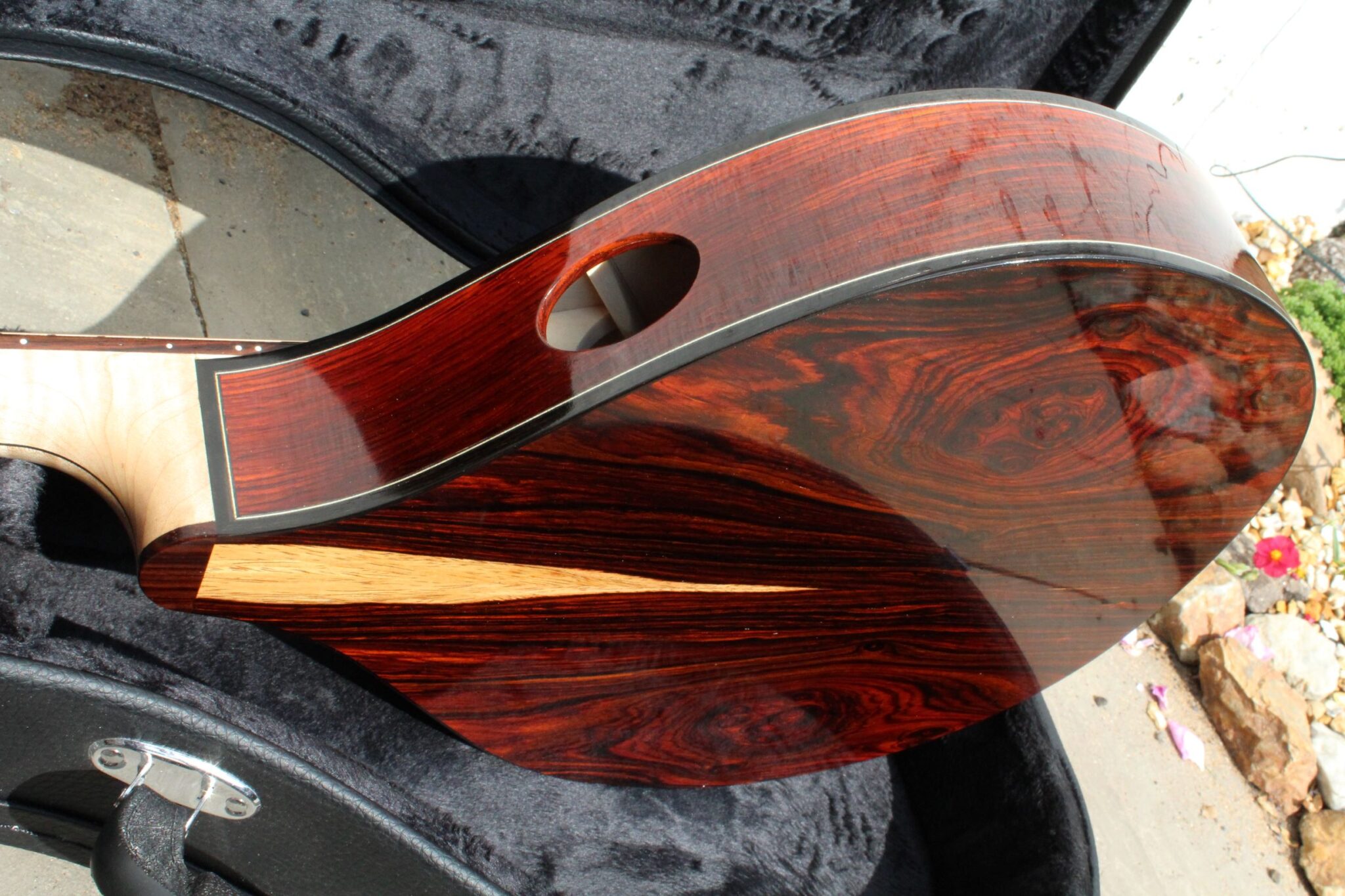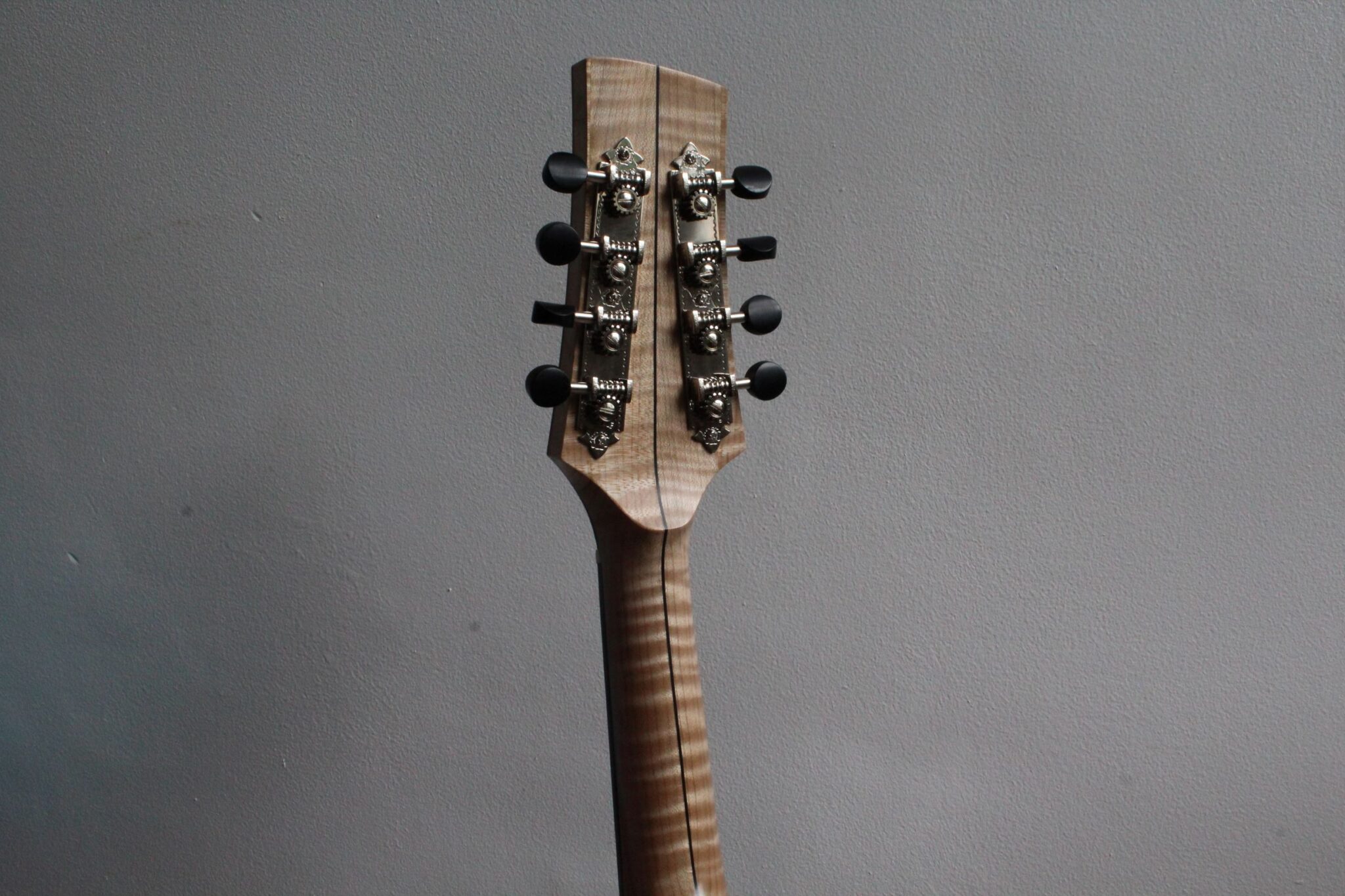 It seemed rude with such lovely woods to use anything less than a nice flame maple neck. In three parts for extra stability and that vintage look.
The neck itself is slight wider to suit the body shape and players preference. But it is on a standard 357mm scale length, so no difficulty stretching for those notes up the dusty end. All my mandolins are custom made, and so its no problem to tweak about dimensions to suit anyone's needs.
Initially I was unsure about buying a mandolin without trying it first but my fears proved to be groundless with Cas producing an outstanding mandolin in both looks and sound… He also offered advice on aspects of the design where I was uncertain. I was pleased to help source the Cocobolo for the mandolin. Apart from its looks, Cocobolo produces a strong sound as volume was what I was looking for.

George from Peebles