A little glimpse at my newest Irish Bouzouki! Built to a similar size of the classic bouzouki luthiers like Foley and Abnett. This lovely piece of Acer Campestre from Conway tonewoods  just seemed to me that it wanted to be a bouzouki.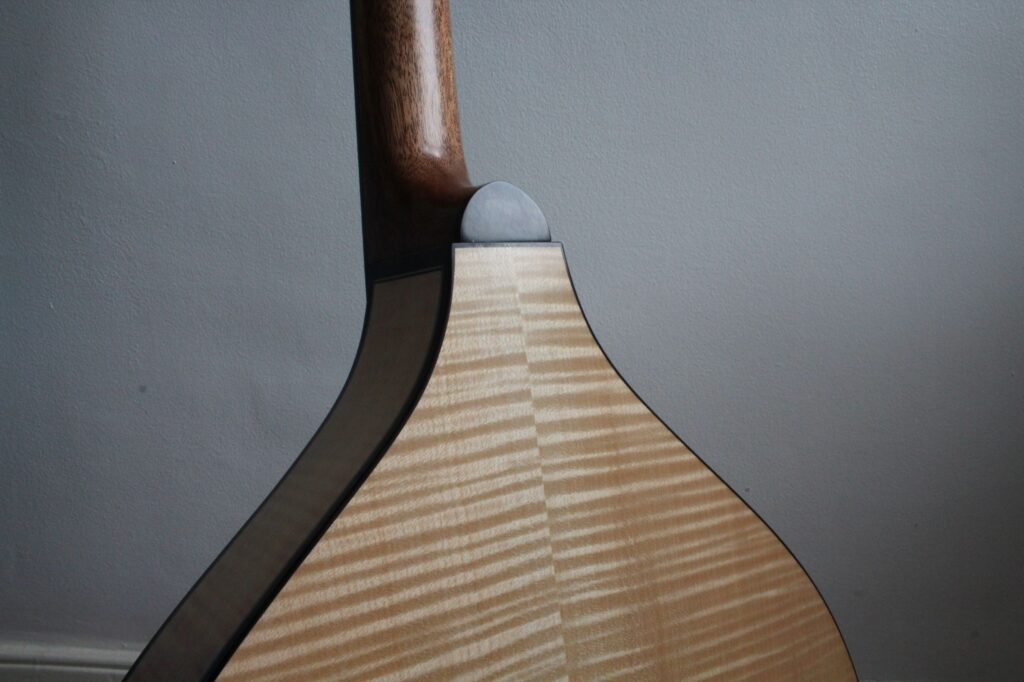 With a surprisingly sweet taptone and outrageous figuring for a native species hardwood. The fast attack you get from Acer family really lends itself to the hard rhythm Irish bouzouki style.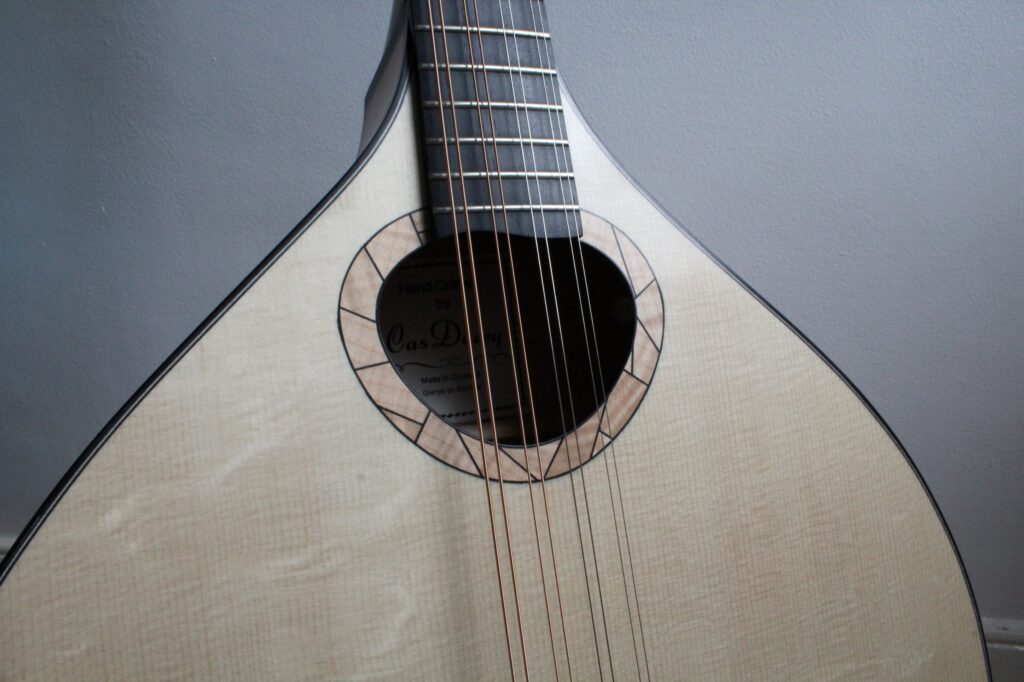 With a nod to the man himself, Stefan Sobell, I have enjoyed this slightly more challenging rosette. All handcut and so there are no off the peg jigs to let you makes rosettes like this easily. But for me that makes it all the more satisfying.
More CBOM family instruments coming this way soon!